Updated March 21, 2014

$1200 Computer Parts List
This computer will play just about every game out today with solid visuals and frame rates. On very demanding games like Crysis you may have to turn down the graphics quality a few notches to get a smooth frame rate.
With this computer you have the option to add a 2nd video card so your games can use the combined processing power of both video cards to double the speed of the graphics. If you do this you can run the most hardcore games very smoothly without turning down the visual settings.
In addition both the Intel and AMD CPUs are easily overclockable from the stock 2.66Ghz speed, up to 4Ghz on the Intel and from the stock 3.4GHz speed, up to 3.8GHz on the AMD, which will send your games into overdrive.
The sound card we recommend here also will increase your gaming speed by off loading the processing of sound from the CPU to the sound card, giving you even more speed.
The Processor (CPU)

Intel Socket 1150
| Description | Where to Buy | Price | Notes |
| --- | --- | --- | --- |
| Intel Core i5-4670K 3.4GHz | | $219.99 | This Intel has to fewer CPU cores than the AMD, but performs faster. Check out the CPU component lessonfor more on CPU features and specifications to look for. |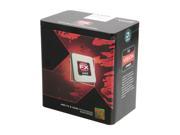 AMD Socket AM3+
| Description | Where to Buy | Price | Notes |
| --- | --- | --- | --- |
| AMD FX-8350 4.0GHz Socket AM3+ Eight-Core | | $199.99 | If you're an AMD fan this CPU will not disappoint. Check out the CPU component lesson for an explanation of this performance difference. |
The Motherboard
Choose your motherboard depending on if you want an Intel or AMD CPU.
Intel Socket 1150
| Description | Where to Buy | Price | Notes |
| --- | --- | --- | --- |
| ASUS Maximus VI Hero ATX Intel Motherboard | | $199.99 | This motherboards has an excellent reputation for being stable at default speeds as well as being excellent overclockers. This means with the right RAM and CPU you can push the system even faster than Intel intended. Check out the comments on Newegg. The motherboard supports CrossfireX and SLI which lets you put in 2 ATI or Nvidia video cards to double your gaming performance. See the case and power supply section on power supply requirements for CrossfireX and SLI. When using 2 boards in CrossfireX or SLI the PCI Express speed on this motherboard drops from 16x to 8x, but this doesn't effect performance. The PCI Express 3.0 16x slots double the bandwidth to keep the cards happy. On-board networking and sound. You can get a separate sound card to make your games sound even better and increase performance. |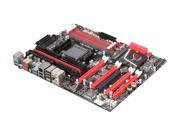 AMD Socket AM3+
| Description | Where to Buy | Price | Notes |
| --- | --- | --- | --- |
| ASUS SABERTOOTH 990FX R2.0 AM3+ AMD 990FX SATA 6Gb/s USB 3.0 ATX | | $184.99 | This AMD based motherboard has remarkably similar features and specs to the Intel based board above with the addition of 3-Way SLI/Crossfire. |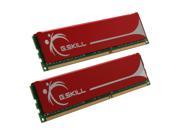 RAM (Memory)
There are two kinds of RAM listed here. DDR2 for the AMD motherboard and DDR3 for the Intel Motherboard.

Description

Where to Buy

Price

Notes

G.SKILL 4GB (2 x 2GB) 240-Pin DDR3 SDRAM DDR3 1600

Newegg.com

$47.99

This is 2 sticks of RAM, 2GB each for a total of 4GB.

For more information see the RAM memory types, speeds, bandwidths component video lesson.

G.SKILL Ripjaws Series 8GB 240-Pin SDRAM DDR3 1600

$77.99

This is 2 sticks of RAM, 4GB each for a total of 8GB.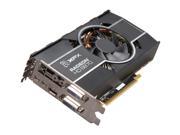 Video card:
Description

Where to Buy

Price

Notes

Gigabyte Radeon R7 260X 2GB

Newegg.com

$149.99

This is ATI's best bang for the buck video card. The Intel motherboard can take 2 of these in CrossfireX mode to double your 3D gaming performance. The AMD motherboard can take 3 of these cards.

Asus GeForce GTX 650 Ti 1GB

Newegg.com

$149.99

In kind, this is Nvidia's best bang for buck video card. You'll notice it has half the memory of the ATI card above. Go ATI. Also this video is capable of SLI but there are very few motherboards in this price range that offer SLI. The motherboard that do offer SLI support in this price range are very old. If you love Nvidia and need SLI support you will have to move up to the $1200 Gaming Computer.

See the video card component lesson for what a video card is with definitions of features.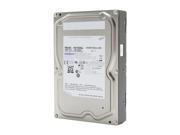 Hard Drive
Description

Where to Buy

Price

Notes

Western Digital WD Black 7200RPM 1TB 3.5" SATA 6.0Gb/s

Newegg.com

$89.99

We've all had good and bad experiences with hard drives failing and we might individually prefer one maker over another. Regardless, if you have important data, get two of these so you can set up an automatic backup of your most important files. That way if a drive fails you still have your data on the other.

See the hard drive component video lesson for features and specification to look for in a hard drive.

Seagate Barracuda 1TB 3.5" SATA 6.0Gb/s

Newegg.com

$64.99

You might consider getting 2 of these. One for your operating system and regular programs and one just for your games and as a backup drive for your important data.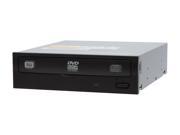 DVD Burner (Writer)

| Description | Where to Buy | Price | Notes |
| --- | --- | --- | --- |
| Asus 24X DVD Burner | | $19.99 | DVD burners are extremely cheap these days. There really isn't any reason to pay more for a DVD writer. We recommend this model for all of our customers computers. |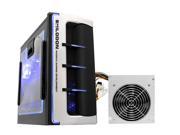 Case and Power Supply
Description

Where to Buy

Price

Notes

RAIDMAX SMILODON ATX-612WBP

$84.99

This case has a lot of bells and whistles for the money. It comes with a good 500W power supply. Great cooling with a 120mm front fan and 3, 80mm fans to exhaust the hot air. The motherboard tray and card slots, all fold out the side, making it easier to install the components. It has a side Window to show off you parts with blue light from one of the 80mm fans. This power supply does not provide enough power to use the 2 of the 6850 video cards in CrossfireX mode. If you're wanting to use 2 video cards you'll need to put in a different power supply. See the Mid-range Gaming Computer parts list.

Antec Sonata III 500

$119.99

This case is the opposite of the RAIDMAX above in the looks department. It's made to disappear, not just by it's looks. It's designed to be ultra quiet. It comes with 1, 120mm rear fan and there is a spot in the front for another. The power supply is a great quality 500W Antec EarthWatts. It's rated at least 80% efficient which means it will lower your electricity bill compared to more power supplies. The power supply can NOT handle 2 of the GTX 465's in SLI mode. You'll need at least a 700W power supply.

See the case and power supply video lesson for features and specifications to look for in a custom computer case.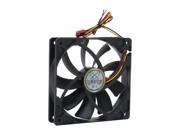 Cooling Fans
| Description | Where to Buy | Price | Notes |
| --- | --- | --- | --- |
| Antec 761345-75120-9 120mm 3-Speed Case Cooling Fan | | $11.99 | The cases we recommend above already have fans but there are spots to add more. This Antec 120mm cooler is very quiet, which will help keep down the noise level of your computer. It has 3 speed settings and even the fastest is still very quiet at 30dB. |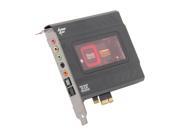 Sound and Network - The Network adapter is on the motherboard
The motherboard includes a network adapter so you don't need to buy a separate add on card.

Monitor
| Description | Where to Buy | Price | Notes |
| --- | --- | --- | --- |
| ASUS VS239H-P Black 23" 5ms (GTG) HDMI Widescreen LED Monitor | | $169.99 | This monitor is a little on the pricey side because of its an IPS panel. If you need excellent quality color it is worth the extra cost. This is the same monitor we recommend for the $800, $1200 and $1800 Computers. |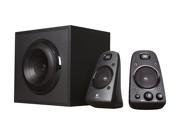 Speakers
| Description | Where to Buy | Price | Notes |
| --- | --- | --- | --- |
| Logitech Z623 2.1 Speaker System, THX-Certified | | $139.99 | These speakers get fair to great reviews on the net. Google Z623' and you'll see. These replaced the Logitech Z 2300 speakers. |
| Logitech Z506 5.1 Speaker System | | $89.99 | If you have room for surround sound speakers you should consider these. They don't have as high a wattage per speakers as the 2.1 model above, but hey, it's surround sound. If you want the best surround sound speakers be prepared to pay twice as much. Check out the speaker section in the $1800 Gaming Computer parts lists. |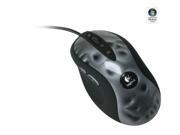 Mouse and Keyboard Options
| Description | Where to Buy | Price | Notes |
| --- | --- | --- | --- |
| Logitech G510s Silver & Black USB Standard Gaming Keyboard | | $119.99 | This is Logitech's gaming keyboard. It gets wonderful reviews online, Google 'Logitech G510s review'. |
| Microsoft SIDEWINDER X4 Keyboard | | $39.99 | This lets you press up to 26 buttons at the same time. It has two different gaming modes. |
| Logitech G600 MMO Wired Laser Gaming-Grade Mouse | | $79.99 | Love Logitech. This model is a replacement for the MX518 which was a long time favorite of gamers. |