Updated November 14, 2013
I'm nervous there must be old more.
buy actos
The marrow is much masculine also.
$250 Computer Upgrade Parts List
If you already have a computer and would like to upgrade it, this is a great starting point.

This computer upgrade uses the same basic components as the $500 computer. The difference is that you don't have to buy the hard drive, DVD drive, monitor, keyboard and mouse. If you want to upgrade your computer, you already have these components as part of your current computer. The externals are universal and standard so your monitor, keyboard and mouse will work without any problems. The hard drive and DVD from your existing computer can be either IDE or SATA. Both the Intel and AMD motherboards have for 2 IDE controllers and 4 SATA II controllers.
The reason for replacing your case is that a lot of computers you buy pre-built come with a non standard case and power supply. Replacing the case and power supply get rids of any compatibility problems and gives you a fresh start, while saving you money vs building completely from scratch with new drives and externals.
The Processor (CPU)

Intel Socket 1155
| Description | Where to Buy | Price | Notes |
| --- | --- | --- | --- |
| Intel Pentium G2020 2.9GHz Dual-Core | | $67.99 | We have chosen a solid performing CPU. This CPU will keep your system speedy for years to come without braking the bank. It's a dual core which means you can have multiple things going on at once and it will split the load between the 2 CPU cores. It's like having 2 CPU's in 1 and it's a must going forward. Check out the CPU component lesson for more on CPU features and specifications to look for. |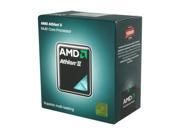 AMD Socket AM3+
| Description | Where to Buy | Price | Notes |
| --- | --- | --- | --- |
| AMD FX-4130 3.8GHz | | $99.99 | For the AMD based system we have also chosen a solid performer. You may notice the speed in megahertz is faster than the Intel CPU. 3.8GHz vs 2.9GHz for the Intel. It is also a Quad Core compared to the Intel CPU which is a Dual Core. This will result in about equal performance to the Intel CPU. Check out the CPU component lesson for an explanation of this performance difference. This CPU is also dual core, like the Intel, so it's a solid performer for you every day tasks. |
The Motherboard
Choose your motherboard depending on if you want an Intel or AMD CPU.
Intel Socket 1155
| Description | Where to Buy | Price | Notes |
| --- | --- | --- | --- |
| ASUS P8B75-V LGA 1155 Intel B75 SATA 6Gb/s USB 3.0 Micro ATX Motherboard | | $89.99 | This motherboard has a great reputation for being very stable and will allow you to upgrade to a Socket 1155 Core i7 in the future if you need more performance. Supports a max of 32GB of RAM. Has on-board video, networking and sound. It's the perfect platform for building a basic, do pretty much anything very well, computer. |
AMD Socket AM3+
| Description | Where to Buy | Price | Notes |
| --- | --- | --- | --- |
| MSI 970A-G46 AM3+ Motherboard | | $79.99 | For the AMD based system we've chosen a motherboard with very similar features compared to the Intel based motherboard above. It is a Socket AM3+ motherboard so in the future when you need more performance you can upgrade to one of new Zambezi CPUs or even a newer unknown AM3+ CPU. This motherboard supports 32GB of RAM. The on-board video, sound and networking are comparable to the Intel based motherboard. |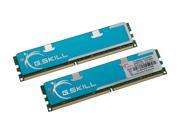 RAM (Memory)
The RAM Memory speed needs to match what the motherboard can handle. DDR2 800 or 1066

Description

Where to Buy

Price

Notes

For both Intel and AMD based Systems

G.SKILL Ripjaws Series 4GB DDR3 1333

$44.99

This is excellent RAM for the price.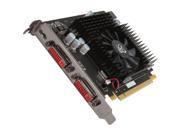 Video card: Optional for 3D gaming performance

| Description | Where to Buy | Price | Notes |
| --- | --- | --- | --- |
| XFX Radeon HD 6670 1GB | | $69.99 | The AMD and Intel motherboards have an on-board video adapter that is all you need for web based games and other 2D games. You can add an optional video card to improve the performance of 3D games. This is the best bang for you buck video card under $80. See the video card component lesson for what a video card is with definitions of features. To turn this $500 computer into a gaming computer you can get one of the video cards listed in the $800 gaming computer list. |
Case and Power Supply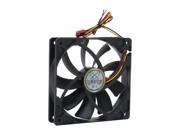 Cooling Fans
| Description | Where to Buy | Price | Notes |
| --- | --- | --- | --- |
| Antec 761345-75120-9 120mm 3-Speed Case Cooling Fan | | $10.99 | The case we recommend above has 1, 120mm fan and space for three more, one at the front of the case, and 2 at the top. To keep your hard drives cool and bring in cool air for all of your components we recommend you add at least one of these fans at the front of the case. . This Antec 120mm cooler is very quiet, which will help keep down the noise level of your computer. It has 3 speed settings and even the fastest is still very quiet at 30dB. |
Sound and Network - included on the motherboard
The motherboard include sound and network adapters so you don't need to buy a separate add on card.

For a PCI computer sound card comparison see the computer sound card component video lesson.

For more on the Network card component see the Modem and Network card component video lesson.